The Most Experienced and Professional PCB Factory in China
Chengdu Cesgate Technology Co.,Ltd. is a professional PCB board manufacturer majoring in high end and multi-layer Printed Circuit Board. Cesgate has settled its factories both in Shenzhen and Chengdu city, covering facility area 12000 Square meters, with more than 500 employees, among them, 150 with highly professional who are no less than 10 years expert in printed circuit board assembly field. Now we are reaching a monthly capability of 30000 Square meters. Our main printed circuit board assembly products are widely used in Communication, power supply, computer, consumer electronics, industrial control, medical device, Aeronautics and Astronautics high technology field and spread over America, Europe and some Asia Districts, achieving their satisfactions.
As the most experienced China PCB manufacturer, Cesgate has been certificated with ISO9001, ISO14001, UL from US and Canada, all of our printed circuit board assembly products are with RoHS certification. Cesgate is a professional ODM & EMS PCB factory and specializing in turn-key solution including Electronic design and engineering, PCB fabrication, SMT and printed circuit board assembly, components sourcing, prototyping, testing and other value-added services for industries including photoelectricity, power supply, energy, medical care, telecom, security, instruments, industry and automotive industries. Through these services, we provide added value by offering one-stop cost effective solution for your product development process and enable you to achieve meaningful time to market and cost savings.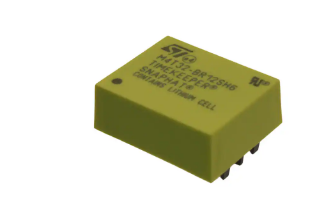 Cesgate is honored as the excellent PCB factory in China. Our business network extends far to Asia, Europe, America and Australia. And covers building area of 26, 600 square meters. As for equipment, it boasts over 100 sophisticated apparatus to design, manufacture and detect PCB assembly. All those equipment together with 500 employees, especially a number of engineering and technical personnel turn, Cesgate as a PCB factory with annual production capacity of 1, 000, 000 square meters. Cesgate produces various PCB, primarily the double- and multi-layer PCB. If needed, we can help mount and pack the printed circuit board assembly products and produce customized PCB or Terminal printed circuit board assembly.
To be the No. 1 PCB factory, Cesgate focus on high precision PCB, components sourcing and printed circuit board assembly for worldwide customers. Shenzhen is an international Electronic Industry Innovation Center, with rich component resources, efficient and convenient transportation. You will be surprised by our fast delivery service. Especially, we know how to lower the cost for you while maintaining high quality. Our printed circuit board assembly products are widely applied in Telecom, Medical, Automotive and Consumer Electronics. Additionally, all printed circuit board assembly products can be functionally tested upon our customer's requirements to ensure that only qualified printed circuit board assembly products leave our factory. Our Magic is Reliable Quality, Competitive Prices, On time delivery, and Excellent Service!
Chengdu Cesgate Technology Co.,Ltd. is a hi-tech PCB factory now, Shenzhen factory is located at Fuyong Town, Bao'an District, mainly produce sample and quick-turn up to middle volume printed circuit board assembly orders. We have the ability of produce for any medium and mass quantity. The machine of our PCB factory are on work all day and all night. Under the mission " high quality, exact delivery, customers' satisfactions, continuous development, Common innovation ", We believe Cesgate will develop better and better with your participation.